"Though our memories of today will soon be yesterdays, they will forever live in our tomorrows."

Isabel Urbano

Suicide Memory Tree of Lights

I believe that something positive has to emerge from every tragedy. One of the positives that has occurred since my son's death is meeting Brenda Reeves from Sioux Falls, South Dakota, someone whom I am proud and honoured to call my friend.  Brenda was the legal guardian of her nephew Jay, who sadly lost his life to suicide on 4 March 2002. Jay was 23 years old. 

Brenda now works tirelessly to help other survivors of suicide and to raise awareness of suicide and other issues that contribute to someone taking their own life.  Brenda has created two memory trees of lights in her back garden to honour and remember those who have lost their lives to suicide.  To give people a chance to say goodbye, Brenda has has opened up her home so that anyone touched by suicide can add pictures, notes and mementos to the trees.

Brenda says, "It gives them a place to reflect, a place that they can go to and know that's what we're here for. It's to give them a place to get together."

The Memory Tree of Lights' Project was launched by Brenda Flowers (above left), who lost her daughter Kimberly (above right) to suicide on 3 November 1992. The "Memory Tree of Lights" is a ministry which focuses on the Christmas holiday season and provides comfort, education, intervention and hope to people whose lives have been impacted by the loss of someone to suicide and who are overwhelmed by this loss during the Christmas season.

Brenda says, "All survivors are invited to memorialise their loved one(s) on the Memory Tree of Lights no matter what denomination they are (or none at all), and no matter what life style they live.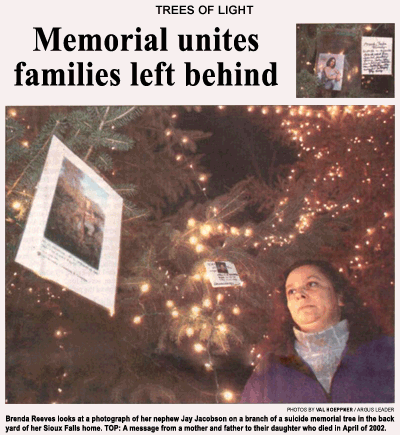 Brenda Reeves looks at a photograph of her nephew Jay Jacobson (below) on a branch of a suicide memorial tree in the backyard of her Sioux Falls home.

Photos of The Memory Trees in Brenda's Garden

About The Memory Tree of Lights' Project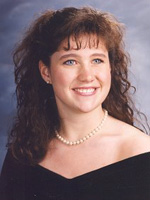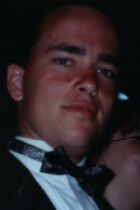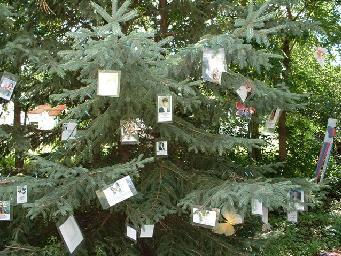 Information on Tree Lightings

Brenda leaves the trees up all year and they are lit from Dec. 01 through Jan. 01 with a lighting ceremony that coordinates with the rest of the organisations' ceremonies.  They are lit the week of Natioanl Suicide Prevention Week (which is the first full week in May); and Memorial Day Weekend.

Different Trees For Different Groups

Brenda uses uses her shorter tree, about 30 ft. tall, for the South Dakota memorials and the taller tree, about 45 ft. tall, for the out-of-the area tree. This tree has names and pics of suicide victims from around the globe. Some are from other US states and some are from as far away as China and Australia.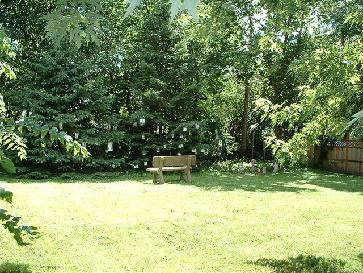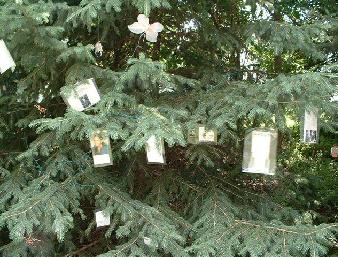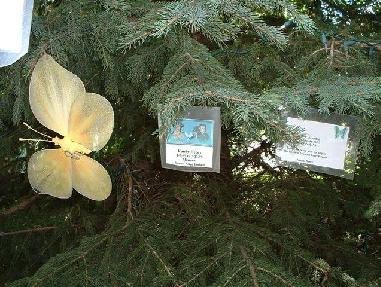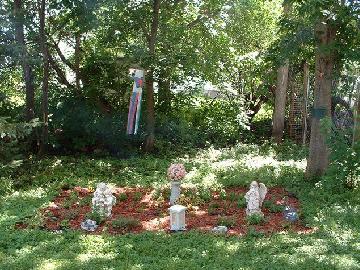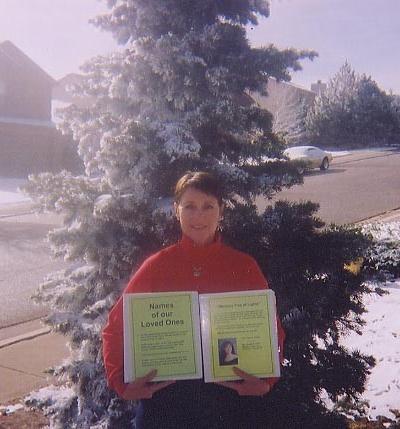 ©Designed, built and created by Jan Andersen 2003-2017

All rights reserved